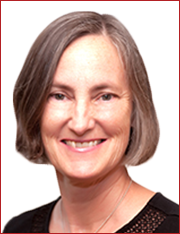 Elizabeth Prather
Elizabeth Prather has over 15 years of experience in leadership and business management, operations design, and the practice of mindfulness. Her research-based mindfulness programs deliver powerful, practical tools and strategies that boost individual and organizational performance. By operating with greater mindfulness, program participants become more productive, effective, creative, collaborative, resilient, and balanced.
Elizabeth's offerings are tailored to client need and culture, and include introductory talks, full-day workshops, leadership intensives, and 5-10 week programs that enable deeper growth and sustainable culture change. Mindfulness development is easily integrated into an organization's transformation journey and is often a necessary foundational step to accelerate and deepen business results.
Elizabeth's programs are designed to meet specific business objectives while improving individual well-being. Elizabeth holds a B.A in Psychology and B.S. in Biological Sciences from University of California, Berkeley.